Our weekly "Style Guide" for the latest trends!
Each week we will be styling our THRDS presenter Mr. Jay London in four unique ways, to showcase variations of how a key item of the season can be worn. This feature is our humble way of providing our readers with different style suggestions. We hope to guide and assist you with making good fashion choices, and show how to wear your favourite pieces.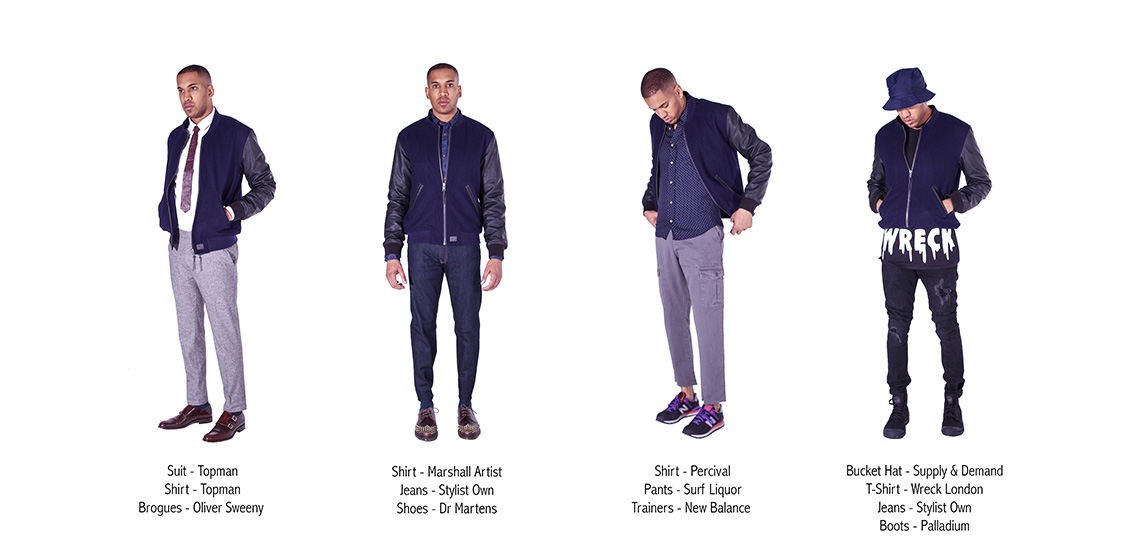 The Varsity is a wardrobe staple. Although, a couple of seasons have passed since it made its original comeback, the varsity jacket trend has managed to withhold constant existence within the scene, which is great, as now it is a lot more of an option when it comes to variations. Tone-on-tone to contrasting sleeves, affordable to high-end, there are options for every Tom Dick & Harry!
To show you just how adaptable these jackets can be, we choose a leather contrast sleeve, as we stress that the varsity will withhold through the seasons and your various occasions if you select tonal colours that complement one another, such as the Quiksilver varsity we've selected to showcase above with its leather black sleeves and navy panels.
Above, you will see how we have transitioned this jacket on Jay in four variations.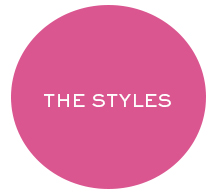 Sartorial –  A true suit savvy sartorialist may not see a varsity as a KEY piece, however in wanting to accept the challenge, we have met it with the fact that, if you remove your suit blazer, you can replace it with a varsity.  Teaming the jacket with a white shirt; skinny maroon tie and smart grey trousers from Topman, along with brogues from a favourite of the trends team Oliver Sweeny, we've created a stylish dapper alternative.
Trendy –  We kept this look simple, however wanting to express that you can match your varsity, which has perhaps been previously considered as a sportswear item, with a smart/casual look that you can wear out over the weekend!  We choose the shirt from Marshall Artist, as we felt the pattern was just enough to break up the match vibe that we had created in choices of colour tone of navy jeans and black Doc Martens.
Casual – The look we created here is quite straightforward. We wanted to show you how to create a comfortable vibe! Teaming a shirt from Percival with that of some super soft cargo pants from Surf liquor, this is a new home grown British label, which uses really sore materials to create a ready worn feel. Shoe wise, you could team any pair of trainers, we've gone with, and a pair of New Balance. Most of you would have these items or similar ones within your wardrobe already, and we wanted to showcase just how easy it is to throw a varsity on.
Hipster – Here, we took inspiration from what trends we seen in streetwear. We teamed it with key trends of the moment: a Bucket hat from Supply & Demand, a T-shirt from a cool new brand – Wreck London, and boot of the season – the Palladium.
"However if you have your own style opinion on HOW A VARSITY could be worn, tweet us a photo of your full outfit choice".